KB Customer Manager
Do you want to?

Import external customer data into Database from any source?

Tag imported data with multiple custom Event Interest Codes and/or specific Patron Categories?

Import from Access, Excel or plain text formats?

Extract data from your Back Office database, clean it using external tools such as AFD Refiner for postcode cleaning and then re-import it back into database?

Validate inbound data for data quality and print reports of incoming data that does not meet data quality standards?

Update only specific fields in your Back Office database leaving other original values intact, eg after reloading updated postal address data after external cleaning?
KB Customer Manager Import Screenshot: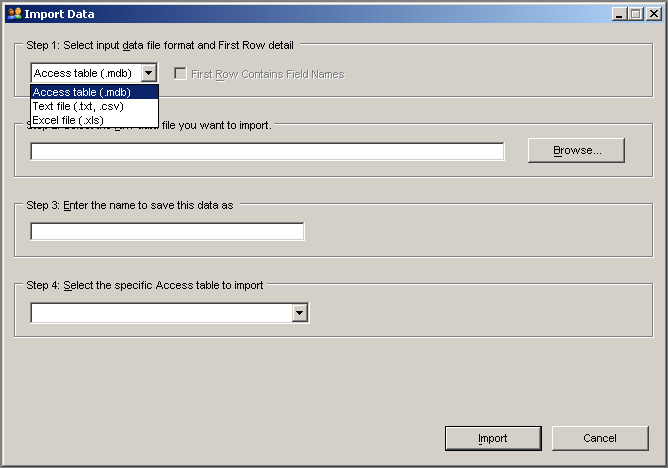 KB Customer Manager Export Screenshot: